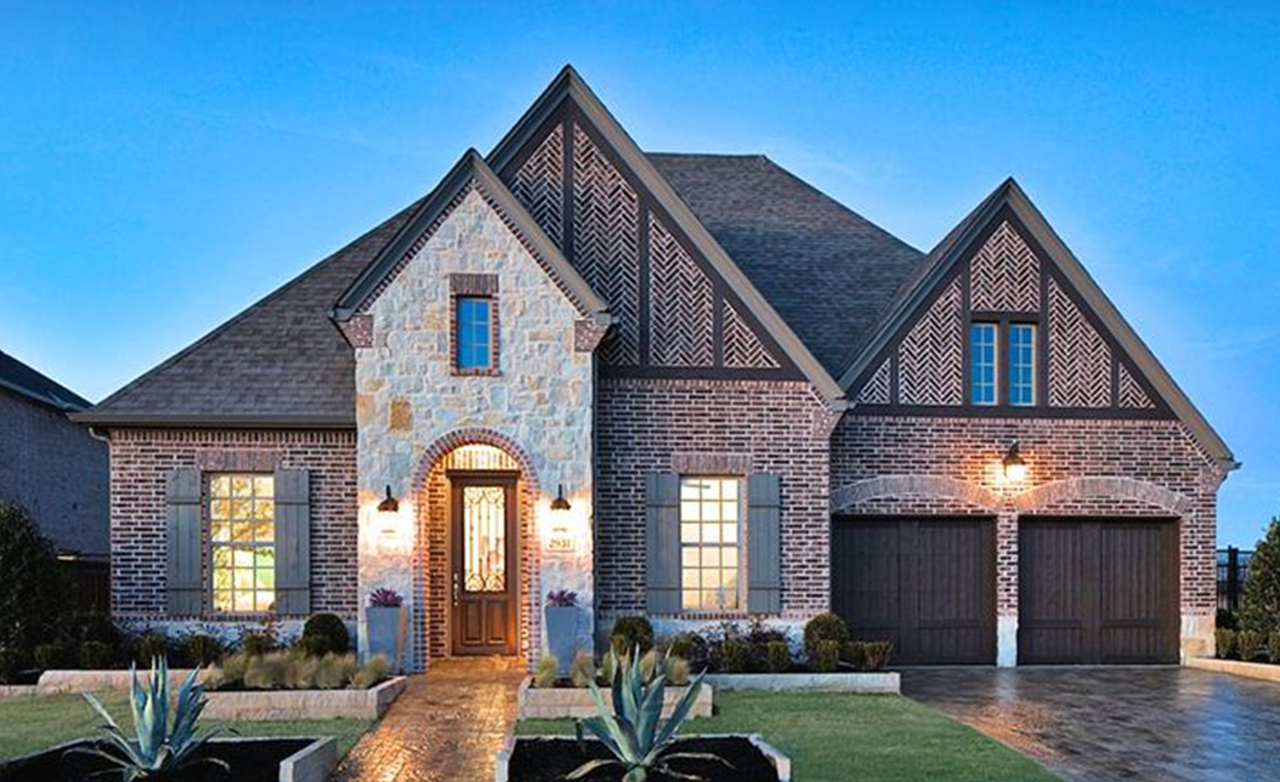 Britton Homes embodies character and quality in every detail. Distinctive architecture, crafted designs, energy efficiency, innovative technology, and personalized features are the building blocks of each Britton Home experience.
Our homes exude versatility. We offer designs to fit every lifestyle in the most desirable communities in the Dallas Metro area. As a part of the Perry Homes family, Britton Homes is backed by a 50-year sterling reputation of unsurpassed quality in the home building industry. Our exceptional customer service, superior design options and construction precision are unmatched.
Britton Homes will meet and exceed your expectations. We are dedicated to providing a complete customer experience before, during and after you move into your new home. Britton Homes is committed to your unique vision. Live well, thrive and grow in your new, distinctly different Britton Home.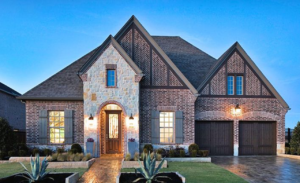 The Darling Homes tradition spans two generations of homebuilders and craftsmen – homebuilding experts who are dedicated to not only building fine homes, but also ensuring a level of customer service that can only be found when you choose Darling Homes as your homebuilder.
Every house constructed by Darling Homes within the Dallas-Fort Worth and Houston markets combines custom details, home design options and flexible floor plans to fit the way you want to live. That means you'll find more of what you're looking for in your next home – spacious master suites, next-generation living quarters, casitas, interior courtyards with options for spice kitchens, media rooms and architectural details like archways, rich wooden beam accents and hand-picked stone and brick accents.
For more than 25 years, Brightland Homes has been building beautiful homes at an exceptional value. We are the 9th largest private homebuilder in the US and are continuously recognized with accolades and awards for our outstanding floor plans, superb design and industry-leading customer service. At Brightland Homes, we are always mindful that not only are we constructing your house, we are creating the space that you will call home. It is our privilege to be with you through every step of your home buying journey.
Highland Homes, a family-owned and operated homebuilder, is a leader in architectural design, using extensive lifestyle research and customer feedback, as well as the latest building science, materials, and systems for high energy efficiency and performance. They were the People's Choice Builder of the Year in 2011, 2012, 2013, and 2015, and a recipient of the Diamond Builder Award from Home Buyers Warranty.
At Perry Homes, we are committed to providing you with exceptional value, quality and customer service. Family-owned and operated, we've spent over 50 years building a sterling reputation as one of the largest and most trusted affordable homebuilders in Texas. We offer a variety of new home designs in over 50 communities throughout Austin, Dallas, Houston, and San Antonio.
In 1967, Bob Perry recognized a need for quality homes at reasonable prices. More than 50 years later, Perry Homes' success is largely due to the company's founding values we still uphold today:
These founding values guide every facet of our business which is why Perry Homes is known for offering homebuyers an exceptional experience before, during and after the purchase of their new home.
Shaddock Homes, a name synonymous with quality and integrity, has been building homes for fifty years. Peter Shaddock, a builder who cares and takes pride in the quality and creativity of his homes, has worked hard to build a reputation for distinctive designs, superior craftsmanship, and homeowner satisfaction.
Our commitment to building exceptional homes is a shared responsibility. We have a team of dedicated, proficient and courteous professionals who work diligently to build homes that will be enjoyed for years to come. We take as much pride creating your home as you will owning it. Our sense of responsibility and pride translates into extraordinary customer service. Our home buyers tell us they would recommend Shaddock Homes to a family member or friend.
We know that your home is the foundation for your family's lifestyle, and we honor that philosophy by making sure your new home meets your expectations. Our homes and communities are designed to reflect the way families and individuals live today.
Toll Brothers, an award-winning FORTUNE 500 company founded in 1967, is the nation's leading builder of luxury homes. Embracing an unwavering commitment to quality and customer service, Toll Brothers currently builds in 24 states nationwide, and is a publicly owned company with its common stock listed on the New York Stock Exchange (NYSE: TOL). For six years in a row, Toll Brothers has been ranked the #1 Home Builder Worldwide on the FORTUNE Magazine "World's Most Admired Companies®" list.* Toll Brothers also has been honored as national Builder of the Year by BUILDER magazine, and was twice named national Builder of the Year by Professional Builder magazine.
Tradition Homes is founded on a legacy of homebuilders where serving our customers, employees and partners with excellence is built into everything we do. We're committed to delivering homes in the best locations with quality craftsmanship. Our homes are personal and meaningful. We build each home as if we were building it for ourselves. You can sense our passion and commitment to enduring quality in every detail.